Credits
Exhibit curator and web designer: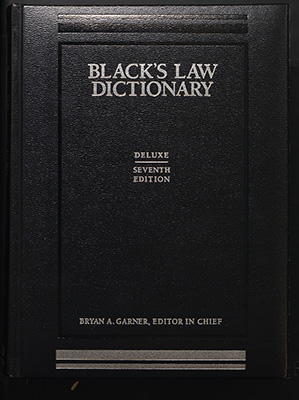 Elizabeth Haluska-Rausch, PhD
Web Developer:
Melanie Cofield
Presentation copy of Black's seventh edition. The Tarlton Law Library's Law Dictionary Collection was used in this revision.
Earlier versions:
A version of portions of this online exhibit has been available on the web since at least 2003. The webpages that this online exhibit replaces were the work of a team. The"Law Dictionaries" site was edited by Mike Widener, with text by Mike Widener, Amy Filiatreau, and Kathryn A. Ritcheske. The site was re-designed by Greg Argo, Chien-Cheng Chou, Kristin Davis, Amy Reese, and Irma Zavaleta of the School of Information, University of Texas at Austin, Fall 2004 as a project for Dr. Don Turnbull's Information Architecture seminar. A copy of the original has been added to the Tarlton Law Library Archives.